---
John O'Donnell is Maryland native and a Severna Park High school graduate after which he enlisted in the Air Force and became an avionics technician. After the Air Force John attended and graduated from Towson University School of Business and Economics. After pursuing a career in business to business sales, John felt like working with his hands on complex technical problems was more preferable to his skill sets. With this in mind John began pursuing an education in Information Technology and successfully completed his Comp Tia A+ certification in less than a year. John is enrolled at the Ann Arundel Community College furthering his pursuit of knowledge.
John enjoys hiking the Appalachian trail, and kayaking and fishing in the Severn River during his free time
---
Zachary Lee was raised in Annapolis along with seven siblings. Homeschooled by two computer programmers, and a cousin of Will Small's, Zachary gained extensive exposure to I.T. concepts and practices from a young age. After graduating from Flagler College in 2013, he began to work with Will full-time and has successfully applied his experience and knowledge in helping small businesses find efficacious and durable I.T. solutions. When not working he likes to support local music, spend time with his nephews, and tinker with new gadgets and technology. Zach is an avid PC gamer and has built and updated many machines in order to optimize their performance.
---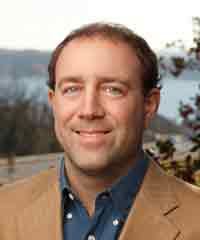 William Small is a native of Annapolis, MD.  While attending Anne Arundel Community College Will worked in database management and began his career as owner of Will Get IT Done with a series of referrals.
The company has grown beyond himself to include a senior IT tech and two part-time employees with various specialities. Will's vision for the company is to provide excellent computer support for local businesses and individuals.  Will is also involved in the local community, serving on the Annapolis Transportation Citizens Advisory Board.  He enjoys sailing, bicycling, gardening, and spending time with his family.
---