William Small
CIO
William Small is a native of Annapolis, MD. While attending Anne Arundel Community College Will worked in database management and began his career as owner of Will Get IT Done with a series of referrals.
Will's vision for the company is to provide excellent computer support for local businesses and individuals. Will is also involved in the local community, having served for years on the Annapolis Transportation Board. He is a entrepreneur, running several businesses. He enjoys sailing, bicycling, gardening, and spending time with his family.
.
liz horkan
office manager
Liz is a long time Annapolis resident and our office manager / executive assistant. She started off as a customer of the company.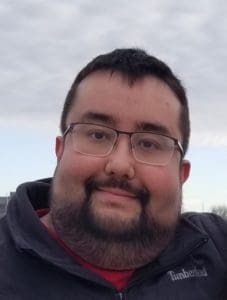 STEVE KIYOTA
Computer consultant
Steve
joined Will Get IT Done in 2019 after moving to Severna Park, Maryland from the Northern Virginia area. He is certified in CompTIA+ and has been in the IT industry for over ten years, providing technical support for computers, tablets, cell phones, printers, and more.
In his spare time,
Steve
enjoys fishing, cooking, and spending time with his family. He is also a reptile enthusiast; he has owned several and currently has a bearded dragon named Kola.
Let Us Help
The first step in dealing with IT obstacles is recognizing that you need help. After that we make it easy! We're ready to help keep your technology working for you so you can stay focused.