+
liz horkan
office manager
Liz is a long time Annapolis resident and our office manager / executive assistant. She started off as a customer of the company.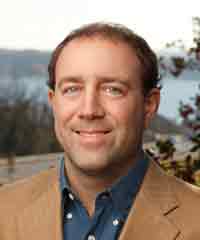 William Small
CIO
William Small is a native of Annapolis, MD. While attending Anne Arundel Community College Will worked in database management and began his career as owner of Will Get IT Done with a series of referrals.
The company has grown beyond himself to include a senior IT tech and two part-time employees with various specialities. Will's vision for the company is to provide excellent computer support for local businesses and individuals. Will is also involved in the local community, serving on the Annapolis Transportation Citizens Advisory Board. He enjoys sailing, bicycling, gardening, and spending time with his family.
.
Phill Moreland
Computer consultant
Phill came to the company in May 2017. He is a graduate of Anne Arundel Community College and has a extensive background in computers and robotics. He has extensive experience with Windows, Mac operating systems, and proficiency in numerous software packages. Phill has extensive experience with restaurant point of sale systems including Aloha and Micros. He knowledge includes 3-D Design and printing, design of computer driven mechanical systems and logic circuitry
Siemens Mechatronics Systems Assistant, Level 1
Certified SolidWorks Associate (CSWA)
Microsoft Certified Technology Specialist (MCTS)
Microsoft Certified Professional (MCP)
We are excited to have Phill join us here at Will Get I.T. Done!
Brandon Tucker
Computer consultant
Brandon started with the company in April 2018. His background with the USMC brings the courage and fortitude to handle your technological challenges.
Let Us Help
The first step in dealing with IT obstacles is recognizing that you need help. After that we make it easy! We're ready to help keep your technology working for you so you can stay focused.