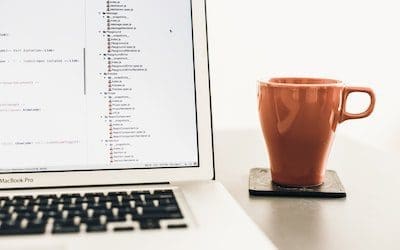 Troubleshooting Common Computer Problems: A User's Guide
It seems like now, more than ever, computers have become indispensable tools for work, communication, and entertainment. However, they are not immune to problems that can disrupt our daily routines. From sluggish performance to frustrating software crashes, computer issues can be a huge source of frustration. In this article, we will explore some of the most prevalent computer problems people encounter and provide step-by-step solutions and troubleshooting tips to help you get your system back on track.
Slow Performance
Slow computer performance is a widespread issue that can stem from various factors. Here's how to address it:
Clear Disk Space:
– Delete unnecessary files and programs.
– Use built-in tools like Disk Cleanup on Windows or Optimized Storage on macOS.
Manage Startup Programs:
– Disable unnecessary startup programs that consume system resources.
– On Windows, use Task Manager to disable startup apps.
– On macOS, go to System Preferences > Users & Groups > Login Items to manage startup items.
Upgrade Hardware:
– Consider adding more RAM or replacing an HDD with an SSD for a significant performance boost.
Startup Issues
If your computer is having trouble booting up, follow these steps:
Check Connections:
– Ensure all cables and peripherals are connected correctly.
– Remove external devices and try restarting.
Run Startup Repair:
– On Windows, use the "Startup Repair" tool accessible via Advanced Startup Options.
– On macOS, boot into Recovery Mode and run Disk Utility to check for disk issues.
Reset BIOS/UEFI:
– Resetting BIOS/UEFI settings to default can resolve hardware-related startup issues.
Software Crashes
Software crashes can be frustrating but are often fixable:
Update Software:
– Ensure that your operating system and software applications are up to date.
Check for Conflicts:
– Third-party software conflicts can lead to crashes.
– Uninstall or update problematic applications.
Run in Compatibility Mode:
– On Windows, try running older software in compatibility mode.
Monitor Resource Usage:
– Use Task Manager (Windows) or Activity Monitor (macOS) to identify resource-hogging apps.
– Close or uninstall them as needed.
Internet Connectivity Issues
Slow or unreliable internet connections can hamper productivity:
Restart Your Router:
– Unplug your router for 10 seconds, then plug it back in.
Check Wi-Fi Signal:
– Ensure your computer is within range of your Wi-Fi router.
Disable Background Downloads:
– Background updates can hog bandwidth. Schedule updates during off-peak hours.
Update Network Drivers:
– Outdated network drivers can cause connectivity problems. Update them through the device manager.
Virus and Malware Infections
Protect your computer from malware with these steps:
Install Antivirus Software:
– Use reputable antivirus software and keep it up to date.
Perform Regular Scans:
– Schedule regular malware scans to detect and remove threats.
Be Cautious:
– Avoid clicking on suspicious links or downloading files from untrusted sources.
Conclusion
Computer problems are a common nuisance, but with the right knowledge and troubleshooting steps, you can overcome them. Slow performance, startup issues, software crashes, internet connectivity problems, and malware infections are among the most prevalent computer problems. By following the step-by-step solutions and troubleshooting tips outlined in this article, you can keep your computer running smoothly and minimize disruptions to your digital life. Remember that regular maintenance and proactive measures are key to preventing many of these issues in the first place.
Author Bio:
Jonathan Snide is a seasoned IT professional with a passion for cybersecurity. With several years of experience in the industry and a Bachelor of Science degree in Information Systems Technology, Jonathan has developed a deep understanding of computers and the intricacies of keeping data safe in the digital world.